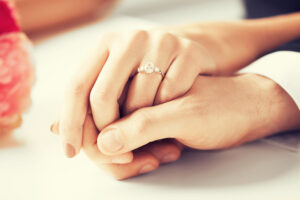 The oval cut diamond is a more rounded variation of the round brilliant cut diamond. Lazare Kaplan, a Russian diamond cutter, designed it in 1957. There are 56 facets in the oval cut diamond. A length-to breadth ratio of 1.35 to 1.50 is recommended for the optimum oval shape.
The bow-tie effect, in which a dark patch shaped like a bow-tie may appear in the center of the oval cut diamond is present in this diamond. This is mainly due to bad cut angles, thus we always recommend choosing a diamond with an exceptional cut.
Keep on reading this article, to know more about oval cut diamonds.
Length-to-Width Ratio Of Oval Cut Diamonds
In an oval diamond, the length-to-width ratio (L/W) is a personal preference, however, most people favor ratios between 1.3 and 1.5. Currently, many people prefer oval-cut diamonds over other diamond shapes for their engagement rings. Elongated oval cut diamond rings can make your fingers beautiful and make you stand out in the crowd.
Shape Of Oval Cut Diamonds
Ovals exist in a variety of shapes, however off-shaped ovals with pointy or squared ends should be avoided. In the same way, search for symmetry in the oval's overall shape. The symmetry in a laboratory report, on the other hand, examines facet symmetry.
Clarity And Color Of Oval Cut Diamonds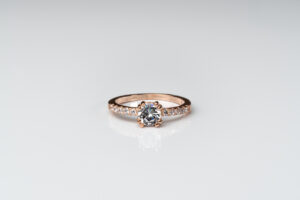 Imperfections in the diamond are frequently difficult to discern due to the extreme brilliance of this cut. To the bare eyes, a diamond with a clarity grade of VS2 or SI1 will appear clean. SI2 stones may also appear to be eye-clean. Dark inclusions towards the diamond's center should be avoided because they are the most prominent.
While color has little influence on the quality of round diamonds, lesser color grades in ovals stand out considerably more. As a result, only use color grades of H or higher. Color is more evident in larger diamonds, so keep that in mind. If the H color of a diamond over 2 carats appears to be off, try an F or a G color.
Buying Oval Cut Diamonds Online
When shopping online, make sure to select a trustworthy retailer and review their return, replacement, and resizing policies. Because there are no laboratory ratings for assessing cut quality in ovals, you must examine the diamond from every angle. Make sure to check the GIA grading report before you buy the diamond.