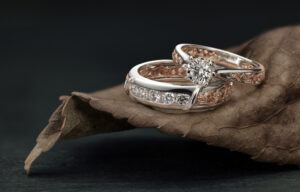 Ring designs for men are as varied as the men who wear them. Whether you're looking for a beautiful wedding band or a commitment ring, the ideal men's ring is determined by his own style and taste, as well as your budget.
The sort of ring he desires and the occasion the ring honors or signifies may influence the concept of his perfect ring. There are a lot of things to think about before you make your purchase and put the ring on his finger.
Wedding Bands For Men
A wedding band is a permanent reminder of his commitment to you. This is the ring he'll wear for the rest of his life, and it's the one that demands the most thought. Men require a ring that is both ageless and adaptable to their daily lives. However, every potential groom's notion of "timeless" is different. Some people desire a simple gold band, while others seek something a little more unique.
Consider The Budget And Style
The diamond ring is a great investment, and its cost reflects that. A guy needs a ring that won't get twisted, chipped, or deformed if he's really active. For those who have an active lifestyle, a heavy-duty yet costly platinum investment may be the safest option. Make a wedding ring budget depending on what you can afford. Payment in monthly installments is acceptable for this band. Calculate your payment range based on your monthly income to debt ratio. If you have any savings or money stored away, however, paying for the ring in full is always a wonderful option.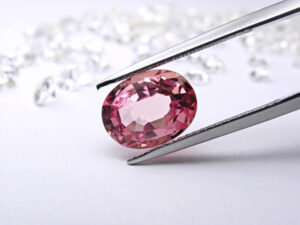 Select a diamond ring that fits his preferred fashion sense. Also, don't be scared to use your imagination when it comes to design and details. Inlays, which are available in a variety of materials and colors, are a cost-effective and attractive way to add depth, color, and intrigue to his ring. Ancient dinosaur bone, wood, opal, inventive carbon fiber, and even extraterrestrial meteorite are just a few of the materials available. A basic band would be suitable for him if he prefers something simple. You don't have to stick to traditional gold, though.
Create Your Own Ring
If you cannot find the perfect ring from a store, you could try creating one. Customizing men's rings is getting huge popularity these days. People are even trying to make men's rings with lab-grown diamonds.