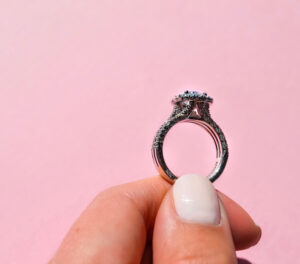 The debate about whether online shopping or in-store shopping is best for diamond jewelry is still ongoing. With lab-grown diamonds getting popular each day, more and more people have started to learn about these ethical alternatives to natural diamonds. There is no doubt that online shopping is very common these days. Many people even prefer to buy their groceries via online stores.
One of the major benefits of online diamonds stores is that they can provide a wide range of collections. However, one can physically examine a lab-grown diamond in a physical store before buying it. Both methods have their pros and cons.
Here are some of the important things you need to consider when purchasing lab-grown diamond rings online and in-store.
Proper Research
Whether it is a diamond or a car, you need to do proper research before purchasing it. Since lab-grown diamonds are not very popular among people, you may have to do proper research before going to an online diamond store. You can do a proper internet search or ask your friends or family members who have bought a lab-grown diamond. Most people exclusively share negative experiences with others. If you get a suggestion from someone who has had a good experience buying on a particular website, you will most likely have a good experience there as well.
Collections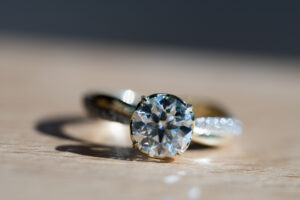 You wear jewelry to impress others or to show off your particular style and preference. And thus, regardless of what you're looking for in a piece of jewelry, the style must be given the first preference. If you can't seem to discover a style that fits your personality, chat to the jewelers about how you want your jewelry to be individualized. While customization may not be available in online retailers, you can be sure to find the styles you want in-store.
Price
If you're going to buy lab-grown diamonds at a store or online, ensure that you have a set budget in mind so you don't end up wasting money on impulse purchases. Create a price and request the seller to show you diamond jewelry within your price range. If you're buying online, you can use filters to limit the items displayed to those that are within your budget. For the same type of jewelry, always remember to compare the rates in stores and online. Purchase from whichever store is offering the best deal.