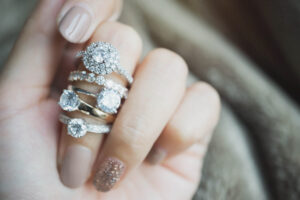 Gifting a diamond ring or a diamond earring to your loved one can take your relationship to next level. Diamonds are adored and widely regarded as a symbol of devotion, and are frequently used in engagement and wedding bands. If you're looking for a new diamond, you've probably heard of lab-grown diamonds.
Lab-grown diamonds have become increasingly popular among people all over the world in the past few years. As the name suggests, lab-grown diamonds are made in a lab using cutting-edge technology.
Making Of Lab-Grown Diamonds
Lab-grown diamonds are made under conditions that are similar to those that occur naturally when diamonds are formed. This means that in a controlled setting, carbon is exposed to high pressure and temperature, and the finished product is a diamond with similar chemical, physical, and optical properties as that of an earth-mined diamond.
Diamonds are considered to have been around 1 to 3 billion years old when they were extracted from the earth. Experts believe they were generated when carbon dioxide was exposed to extremely high temperatures and pressures. These circumstances can be found 90 miles beneath the Earth's surface. Volcanic explosions pushed these stones from the Earth's core to its surface after they were produced.
In a lab, the process of creating a diamond is significantly more efficient. Diamonds are grown in laboratories using two different methods: high pressure, high temperature (HPHT), and chemical vapor deposition (CVD).
High Pressure, High Temperature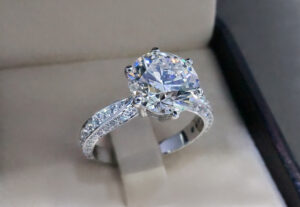 A little diamond seed is inserted into a chunk of carbon when the HPHT technique is utilized. The carbon is then pressed to 1.5 million pounds per square inch. The carbon is also subjected to temperatures of over 2,700 F. The pressure and heat cause the carbon to melt, producing a diamond around the diamond seed. Following that, the newly produced diamond is gently cooled.
Chemical Vapor Deposition
CVD, like HPHT, uses a tiny diamond seed, which will be inserted in a closed container filled with carbon-rich vapors and heated to around 1,400 degrees Fahrenheit. Using a technology similar to microwaves, these gases are subsequently ionized into plasma. This method essentially destroys the gas's molecular link. Pure carbon starts to attach to the seed once the chemical bond is broken, and a new diamond is formed. After the diamond has been created, additional procedures may be applied to enhance or modify its color.