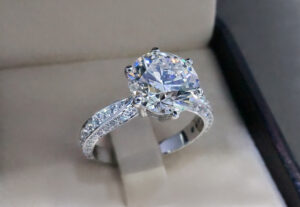 Various environmental, socioeconomic, and human rights issues are at stake depending on where and how the diamond mining process is carried out. Many people are now aware of these problems and look for conflict-free diamonds. Fortunately, numerous diamond retailers sell conflict-free, ethical diamonds, and engagement rings.
What exactly is a conflict-free diamond? Why are people asking specifically for conflict-free diamonds these days? Keep on reading this article to find out the answers to these questions.
What Are Conflict-Free Diamonds?
A conflict-free diamond is one that has been mined and transported without any ties to terrorist or militant factions. The Kimberley Process, for example, is in place to ensure that diamonds are mined and supplied in accordance with specified ethical criteria. Diamonds that are conflict-free are mined safely. When you purchase a conflict-free diamond, you can be sure that it was created in a way that does not harm society or the environment.
Blood diamonds or conflict diamonds are diamonds that do not adhere to these standards. Blood diamonds are often mined and unlawfully trafficked in war-torn regions. During the Sierra Leone civil war in the 1990s, which was featured in the 2006 film Blood Diamond—showing how rebel forces used ruthless tactics to smuggle and sell diamonds—these jewels earned notoriety.
What Are Some Of The Ethical Alternatives Blood Diamonds?
Lab-Grown Diamonds
Some people could choose a lab-grown diamond when seeking conflict-free diamonds. Msn-made diamonds, also known as lab-grown diamonds, have chemical, physical, and optical features that are similar to diamonds but are not actual or natural diamonds. For a variety of reasons, including their declining resale value, we do not advocate lab-grown diamonds.
Canadian Diamonds
Canada is a newcomer to diamond manufacturing, but it has quickly established itself as a key producer of high-quality diamonds. The majority of Canadian diamonds are mined in accordance with the country's strong environmental regulations and labor rules.
Kalahari Diamonds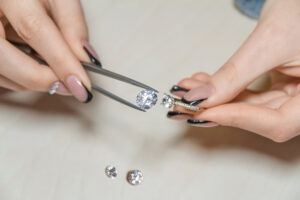 Kalahari Dream, a new conflict-free diamond option, has arrived on the market. These diamonds are ethically mined and help African communities that depend on the diamond business. You can prevent all ethical issues by purchasing a Kalahari Dream diamond. From the initial purchase until the polishing step, which takes place at local manufacturers, the corporation owns all of the diamonds.
Recycled Diamonds
Diamonds that have been previously owned and reintroduced into the diamond distribution chain are known as recycled diamonds. There is almost no social and environmental consequence because they are recycled rather than newly extracted. As a result, recycled diamonds are both environmentally friendly and ethically obtained.