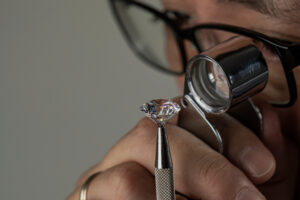 Many respected diamond brands are embracing these man-made but chemically and aesthetically comparable stones, making lab-grown diamonds among the most discussed topics in the jewelry market right now. Although the sustainability promises of lab-grown diamonds are up for question, these stones are becoming very popular among ethically conscious customers who want all the beauty and brilliance of a diamond without prolonging the environmental impact of mining.
Alternative diamonds are particularly appealing to individuals trying to stretch their budget, as they can be up to 65 % less expensive than natural diamonds. In this article, we will take a look at some of the questions that you may want to ask before purchasing a lab-grown diamond ring.
What Is The Diamond's Quality?
Color, clarity, cut, and carat weight, the 4Cs used for evaluating mined diamonds, are increasingly being employed to define the quality of lab-grown diamonds. These ratings are given in the same way that natural diamonds are classified. The more colorless the stone is the fewer impurities it has, and the higher the cut quality, the more appealing it is. For diamonds created in a lab, high-quality grades are rather prevalent, so finding a high-quality diamond at a decent cost is not difficult.
How Are Lab-Grown Diamonds Made?
High pressure, high temperature (HPHT) or Chemical vapor deposition (CVD) are two methods for creating diamonds in a laboratory setting. Although none is superior to the other, the final stones may exhibit distinct characteristics as a result of the manufacturing process. If a merchant is unable to respond to this simple inquiry, then the diamond rings may not be conflict-free and you should stay away from it.
Is There Any Color Tinting In The Diamond That You Don't Want?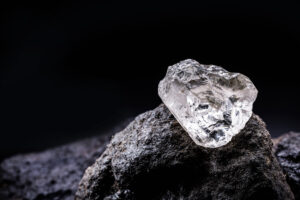 HPHT-synthesized diamonds can have a slight blue tint. This is also known as a blue nuance, and it ranges from pale blue to grey. This is regarded as a flaw, and some stores actively avoid carrying these stones. This blue subtlety might be mentioned in the grading report of a lab-grown diamond.
Brown hues are quite prevalent in stones produced via CVD synthesis. There are procedures to decolorize about two-thirds of diamonds created using the CVD method. This can leave a slight brown hue on the skin, which some people find unappealing. To completely avoid color tinting, choose a colorless stone comparable to color grades D, E, or F. These grades are highly prevalent in HPHT synthesis stones, and they are gradually becoming increasingly common in CVD stones.