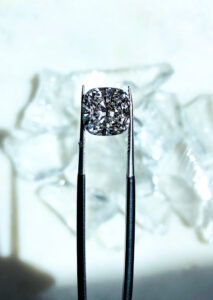 The size or radiance of a diamond is often the focus of attention. Many of these beautiful gems, on the other hand, have a hidden, nasty side. It's critical to make sure that a diamond is conflict-free before buying it. Blood diamonds are diamonds that aren't conflict-free, meaning they're sold illegally to fund insurgent activities and terrorism across the globe. Purchasing or selling blood diamonds in the United States is prohibited. However, some retailers, unfortunately, do not follow the rules.
In this article, we will take a look at some of the best alternatives to blood diamonds.
Heirloom Diamonds
The desire for having a natural diamond for their engagement ring is very high in some people. However, most of them still want to avoid the purchase of a blood diamond. If you are one of them, the best option you have is heirloom diamonds.
Many women have said that they will be honored to wear a ring that has been in the family for generations. Choosing an heirloom ring means, you are not encouraging the blood diamond market because you are using a diamond that has already been used.
Lab-Grown Diamonds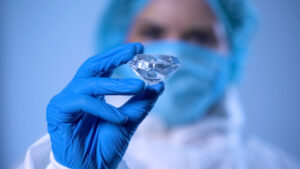 This is probably the most popular alternative to blood diamonds in recent years. In addition to that, many millennials also prefer to use conflict-free natural diamonds. Even though lab-grown diamonds were created decades ago, it has become widely popular in the past couple of years.
The first thing you need to note is that they are not mined from the earth. As the name suggests, they are created in a laboratory setting that mimics the conditions under the Earth's crust that helps in the creation of natural diamonds. Mainly two methods are utilized for making lab-grown diamonds, CVT and HPHT.
Natural diamonds and lab-grown diamonds are identical in every way and cannot be distinguished with naked eyes. Lab-grown diamonds, on the other hand, contain fewer imperfections than natural diamonds.
Other Gemstones
For centuries, diamonds are the preferred choice for engagement rings. Since we are becoming more conscious about blood diamonds, it is better to look for other gemstone options. People will have thousands of options if they are willing to let go of their desire to only use diamonds for their engagement rings. According to experts, rubies, emerald, sapphires, etc. are the best options you have as alternatives to natural diamonds.