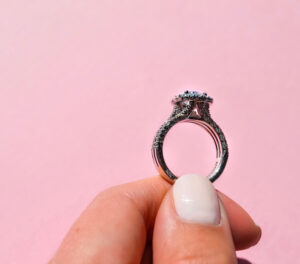 Men's wedding bands can be quite different from what women usually prefer. Men tend to go for wider and chunkier designs when compared to the thin bands and delicate designs that women usually choose. However, there are no rules and guidelines that you have to follow when choosing wedding bands. You can choose an option you like the best when getting a wedding band for you.
But if you are confused about selecting the perfect option, then we are here to help you, as we list some of the significant factors you have to consider when choosing wedding bands.
Men's Wedding Bands
The time when men chose only plain and boring bands are over. Now there is a wide variety of options available in men's wedding bands including diamond rings. So you get to choose from a plethora of options that can fit your character, lifestyle, and budget.
There are different aspects to consider when selecting men's wedding bands. Some of them are listed below:
Width
Men usually choose wider options when compared to the thin and petite options in women's wedding rings. However, the choice is completely yours, if you want to go for a thinner band, then it is perfectly ok.
The typical width of a men's wedding band is usually 8 mm. However, it can also vary between 2 mm and 10 mm.
You should also consider the size of your hands when choosing the width of the band. If your hand is small, then it is better to go for thinner bands, but if your hands are on the larger side, then thicker and wider bands can be perfect for you.
Metals
Men can experiment with a wide variety of options apart from the common precious metals including platinum, gold, and silver. Some of the alternative options available for men include palladium, stainless steel, cobalt, tungsten, titanium, etc. As these metals are cheaper than precious metals, men can create unique and affordable engagement rings by choosing them.
Gemstones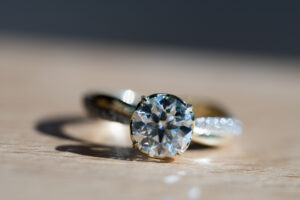 Even though gemstones were not very popular in men's wedding bands, they are now commonly preferred by men. Now you can find men's wedding bands that come with different gemstones including natural or lab grown diamonds. If you want to create a statement or prefer a unique look, then it is also possible to add colored gemstones.
If you cannot find the wedding ring of your imagination in a jewelry store, then it is possible to create custom designs. Most jewelers offer custom designing services for brides and grooms.