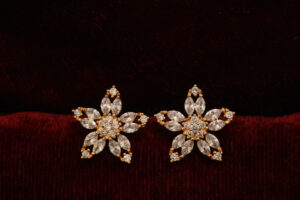 Lab grown diamonds are slowly occupying a greater share of the diamond jewelry market. This increased popularity of lab grown diamonds is due to their excellent qualities comparable to natural diamonds. Also, a contributing factor is their lower cost when compared to natural diamonds of the same characteristics. Lab made diamonds are hence considered a cost-effective option for those who have their mind set on buying high quality diamonds for their jewelry.
Before you decide on whether to go with a lab grown stone or a natural diamond, let us take a brief look at some of the lesser discussed aspects of both diamond varieties.
Do Lab Grown Diamonds Become Cloudy With Use?
Natural diamonds are well known for their durability, luster and naturally brilliant sparkle. While a lab made diamond would have the same qualities, many wonder whether these would last. For example, many contemplating their purchase might wonder whether lab grown diamond rings would retain the same sparkle after years of using them, or will they get cloudy after repeated use.
Well, the answer is, high quality lab grown diamonds have the exact same clarity and sparkle as that of high quality comparable natural diamonds, and they won't get cloudy or lose their sparkle even after decades of use.
Do Lab Grown Diamonds Come In Colors Other Than White?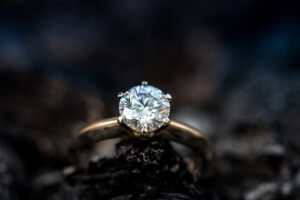 They do. In fact, those who prefer a colored center diamond for their engagement ring may find better and more options in lab made diamonds than in natural diamonds. Fancy colored gemstones such as pink diamonds are quite expensive. Finding such colored natural diamonds in the desired size, hue, cut and clarity can be a daunting task even when you are ready to shell out a good amount of money for the purchase. Lab made diamonds may come in such rare colors and in bigger sizes. They can be custom shaped and cut to get a stone that matches your specifications. These lab-made diamonds will be on par in quality and durability with any colored natural diamond of the same specifications. The lower price of the lab made stone of your choice would just be the icing on the cake!
Once made in a lab or mined, diamonds- whether natural or lab made – go through almost similar processes of sorting, cutting, shaping and grading. These make both kinds comparable in all standards. However. the lower cost of lab made diamonds make them a pocket-friendly purchase.